Custom U-Bolts: Angle Bend
Custom U-Bolts: Angle Bend is available to buy in increments of 1
The Custom U-Bolts: Angle Bend is configured to your specifications. Fill out each of the lines above to receive the u-bolts you need.
Attributes
Custom U-Bolts: Angle Bend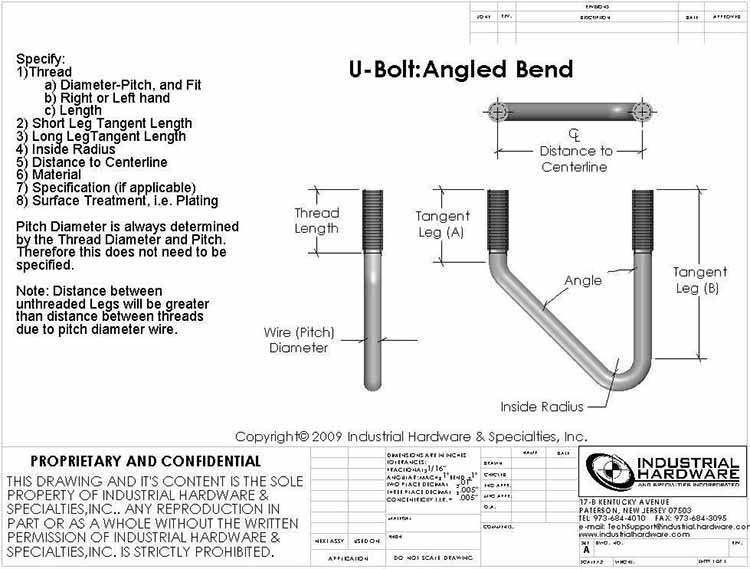 Specify:
Thread

Diameter-Pitch, And Fit
Right or Left hand
Length

Inside Length
Distance Between Legs
Distance to Bends
Inside Radius
Material
Specification (if applicable)
Surface Treatment i.e. Plating
Notes:
1. Pitch Diameter is always determined by the Thread Diameter and Pitch. Therefore this does not need to be specified.
2. Distance between unthreaded legs will be greater than distance between threads due to pitch diameter wire.